interactive [artifact]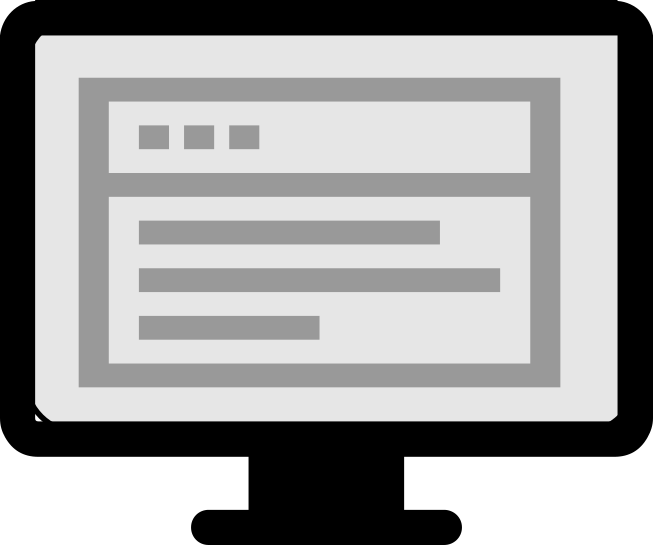 A DISPLAY-type anvi'o artifact. This artifact is typically generated, used, and/or exported by anvi'o (and not provided by the user)..
Back to the main page of anvi'o programs and artifacts.
Provided by
anvi-display-contigs-stats anvi-display-metabolism anvi-display-pan anvi-display-structure anvi-inspect anvi-interactive anvi-script-snvs-to-interactive
Required or used by
There are no anvi'o tools that use or require this artifact directly, which means it is most likely an end-product for the user.
Description
This page describes general properties of anvi'o interactive displays and programs that offer anvi'o interactive artifacts.
Terminology
Anvi'o uses a simple terminology to address various aspects of interactive displays it produces, such as items, layers, views, orders, and so on. The purpose of this section is to provide some insights into these terminology using the figure below: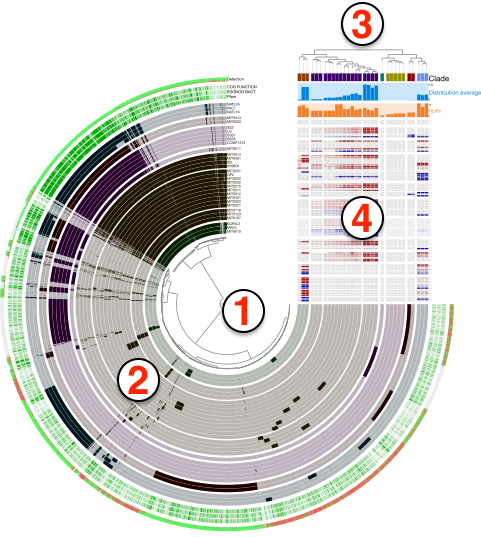 Even though the figure is a product of anvi-display-pan, the general terminology does not change across different interfaces, including the default visualizations of anvi-interactive. Here are the descriptions of numbered areas in the figure:
The orchestrated use of anvi-import-misc-data, anvi-export-misc-data, and anvi-delete-misc-data provides a powerful framework to decorate items or layers in a display and enhance visualization of complex data. Please take a look at the following article on how to extend anvi'o displays:
Programs that give interactive access
If you're new to the anvi'o interactive interface, you'll probably want to check out this tutorial for beginners or the other resources on the anvi-interactive page.
However, there are more interfaces available in anvi'o than just that one, so let's list them out:
Edit this file to update this information.
---